Banquereau
Forecast

Marine Forecast

Issued 08:00 PM ADT 20 June 2019

Tonight and Friday.

Wind southeast 10 to 15 knots increasing to southeast 15 to 20 late this evening and to southeast 20 to 25 Friday morning. Wind increasing to southeast 25 to 30 early Friday evening.

Showers and fog patches beginning late overnight. Risk of thunderstorms Friday evening.

Waves

Issued 05:00 PM ADT 20 June 2019

Tonight and Friday.

Seas 1 metre or less building to 1 to 2 late overnight and to 2 to 3 Friday evening.

Issued 03:30 PM ADT 20 June 2019

Saturday

Wind southeast 20 to 25 knots veering to southwesterly 20 to 25 in the afternoon.

Sunday

Wind westerly 25 to 30 knots.

Monday

Wind west 25 knots diminishing to west 10 to 15.
Weather Conditions

Zoom-in to make a selection

Legend:

Buoy

Land Station
Ice Conditions

Ice Forecasts

Issued 10:00 AM EDT 2 June 2019

Forecasts have ended for the season.

Iceberg Bulletin

Issued 11:00 AM EDT 20 June 2019

Iceberg Limit

Iceberg limit at 0000 UTC 20 Jun estimated from Newfoundland near
4655N 5558W to 4505N 5445W to 4305N 4915W to 4305N 4745W to 4610N
4525W to Newfoundland near 4730N 4545W.

Western iceberg limit at 0000 UTC 20 Jun estimated from Quebec near
5016N 6204W to Newfoundland near 4741N 5915W.

Iceberg Count

No confirmed icebergs except less than 10 icebergs northeast of the
iceberg limit.
Warnings

No watches or warnings in effect.
Synopsis

Technical Marine Synopsis

Issued 8:00 PM ADT 20 June 2019

Tonight and Friday

At 8:00 p.m. ADT tonight trough from low located over the southern
Marine District.
By 3:30 p.m. ADT Friday trough from 992 mb low located from Cape
Sable to Laurentian Fan.

At 8:00 p.m. ADT Friday intensifying low 988 mb located over
eastern Nova Scotia.
Atlantic - Maritimes Area
Another Region
Features
Follow us on Facebook!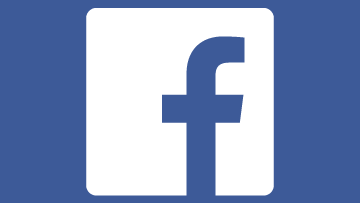 A page for weather lovers! Learn about interesting weather phenomena and get informed about Canada's changing climate.