Western Lake Erie
Forecast

Marine Forecast

Issued 06:30 PM EDT 25 May 2022

Tonight and Thursday.

Strong wind warning in effect.

Wind east 20 knots veering to south 20 near midnight then diminishing to south 15 Thursday morning.

Showers Thursday evening with a risk of thunderstorms.

Waves

Issued 06:30 PM EDT 25 May 2022

Tonight and Thursday.

Waves 0.5 to 1 metre building to 1 to 1.5 this evening then subsiding to 0.5 to 1 near noon Thursday.

Issued 06:30 PM EDT 25 May 2022

Friday

Wind south 15 knots diminishing to light in the morning.

Saturday

Wind northwest 15 knots diminishing to light.

Issued 12:00 PM EDT 23 May 2022

Today Tonight and Tuesday

Ice free.

These are the last forecasts for the season.

*Ice Forecast and Warnings also apply to U.S. waters
Weather Conditions

Zoom-in to make a selection

Legend:

Buoy

Land Station
Ice Conditions

*Ice Forecast and Warnings also apply to U.S. waters

Ice Forecasts

Issued 12:00 PM EDT 23 May 2022

Today Tonight and Tuesday

These are the last forecasts for the season.
Warnings

Warnings (In effect)

Western Lake Erie

Issued 00:42 AM EDT 26 May 2022

'Strong' winds of 20 to 33 knots are occurring or expected to occur in this marine area. Please refer to the latest marine forecasts for further details and continue to monitor the situation through Canadian Coast Guard radio or Weatheradio stations.
Synopsis

Technical Marine Synopsis

Issued 6:30 PM EDT 25 May 2022

Tonight and Thursday

At 6:30 p.m. EDT tonight ridge located on a line northwest-southeast
over Quebec.
By 6:30 p.m. EDT Thursday ridge located on a line north-south over
eastern Labrador.

At 6:30 p.m. EDT tonight low 1001 mb located over northwestern
Missouri.
By 6:30 p.m. EDT Thursday low 1007 mb located north of Lake
Nipissing.
Great Lakes - Lake Erie and Lake Ontario Area
Another Region
Features
Hello Weather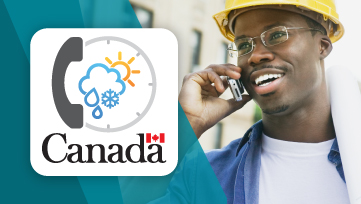 Hello Weather: our upgraded telephone weather service is here. 1-833-794-3556 or 1-833-79HELLO.